The last thing we need after COVID-19 is another global pandemic that threatens our health and economic wellbeing. Unfortunately, that is exactly what a new avian flu outbreak appears to be. Also known as bird flu, the disease has been sweeping across both Europe and North America over the past two months. Countries across Asia are also reporting growing numbers of infections. The virus is highly infectious and often proves fatal to birds that catch it.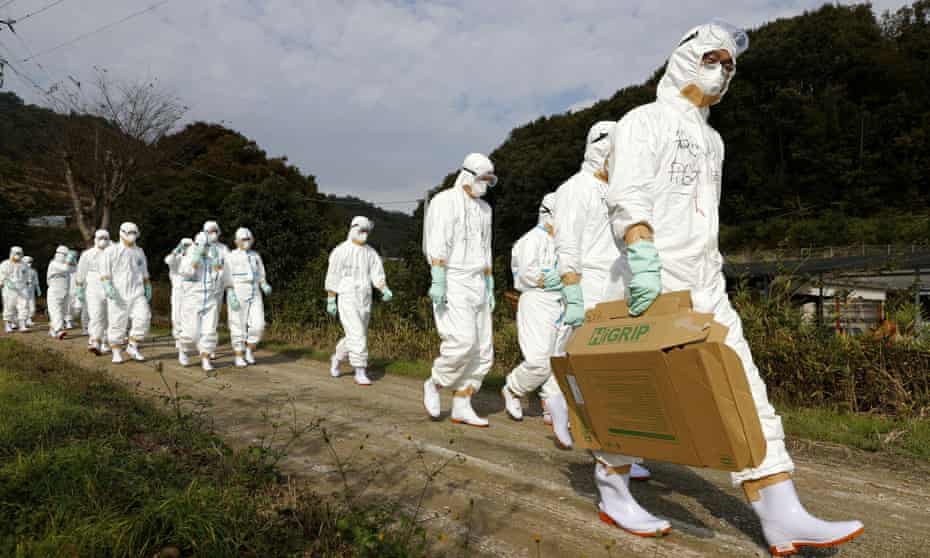 The good news is that bird flu rarely passes to humans, although those in regular contact with birds—at work, say—are at higher risk. Still, as case numbers increase, so does the danger, and some strains of the virus—including the H5N1 subtype causing problems right now—can cause severe illness and are potentially fatal.
Moreover, beyond the impact on human health, the bird flu pandemic is causing real problems for the poultry industry and its customers, from supermarkets to the restaurant trade. Poultry farms where outbreaks are identified are expected to cull their birds in order to prevent further spread of the disease; in the U.S. alone, some 15 million birds have already been killed. That is causing major supply chain issues.
Supermarket chain Costco, for example, is already reporting that bird flu is threatening the supply of the chickens it sells as rotisserie chicken in hundreds of its stores.
Meanwhile, in the U.K., anyone keeping birds—from the largest poultry farms to families with pets—have been instructed to keep them inside in order to reduce the risk of infection. One consequence is that it is no longer possible for U.K. consumers to buy free-range eggs—eggs that come from birds allowed unlimited access to the outdoors during the daytime. These account for 55% of egg purchases in the U.K. These eggs are still available but must now be labelled as "barn eggs." The governments of France, Belgium, and the Netherlands have issued similar orders.
Worldwide, the cost of eggs is now soaring. In the U.S., for example, prices are up 200% since last year and now stand close to record highs. Additional pressures on the industry include the impacts of war in Ukraine, which is driving inflation in the cost of bird feed, and the rising cost of fuel and energy. U.K. producers have warned that if supermarkets don't begin paying more for their eggs, many of them are likely to go bust.
Chicken prices are also on the increase. In Europe, for example, the cost of chicken meat rose 12% during March alone in some countries. Elsewhere, the situation is serious too, particularly given additional problems. In Australia, for example, KFC had to restrict its menu earlier this year because COVID-19 had hit staff at its suppliers. The country doesn't have a bird flu problem—Australia is off the path of migratory birds so they are less vulnerable to pandemics of this type—but supply chain shortages are still causing inflation. All of these problems come at the worst possible time for suppliers, retailers, and others in the consumer sector as the world continues to recover from the pandemic.
In the short term, resolving the bird flu issue will not be straightforward. The free movement of wild birds makes it very difficult to control the disease. So while suppliers can take steps to protect their flocks—and in some cases are required to by law—they have to wait for outbreaks to subside. The last major bird flu in the U.S., in 2014, took more than six months to burn out.
Therefore, producers, retailers, and other customers sourcing eggs, chickens, and related products should be braced for further difficulties ahead, including pricing pressures and supply shortages. They will need to keep in close contact with suppliers in what can be a very fluid situation. Diversifying the supply chain makes good sense. And while it will continue to be important to negotiate prices with suppliers, the soaring cost of input prices for poultry farmers will leave them with no choice but to try to pass on some of the pain.
As for the longer term, it may make sense for buyers to investigate alternative products. How can reliance on the poultry industry be reduced? As for suppliers, researchers warn that they are going to need to take disease prevention more seriously. In February, the U.K.-based investor network Farm Animal Investment Risk & Return published research showing that 63% of the world's 60 largest meat, fish, and dairy farms are not taking any steps to prevent the next pandemic from incubating on one of their farms. In which case, bird flu may prove to be just the latest in a long line of damaging disruptions.
In the meantime, as a grocery buyer on RangeMe, you can find reliable and retail-ready chicken and egg suppliers. Take the proper precautionary steps and start browsing now.