"No pain, no gain." It's a common expression thrown around by coaches, bosses, or parents when growing up. Luckily today, many innovative solutions help with the pain so you can strictly gain. TensCare Ltd is a drug-free solutions provider based in the United Kingdom, helping people feel better naturally since 1997. The brand is committed to supplying reliable, effective, and drug-free solutions that improve users' quality of life through electro, microcurrent, and light therapy technology. In this Supplier Spotlight, we hear from McKenzie Wright, Senior Export Manager at TensCare, on how its cutting-edge product portfolio caught the attention of several retailers on RangeMe.
The innovation behind TensCare Ltd.
Transcutaneous electrical nerve stimulation (TENS) therapy uses low voltage electrical currents to provide pain relief. A TENS unit consists of a battery-powered device that delivers electrical impulses on the surface of your skin. While it may sound painful, it is precisely the opposite–TENS therapy blocks or alters your perception of pain.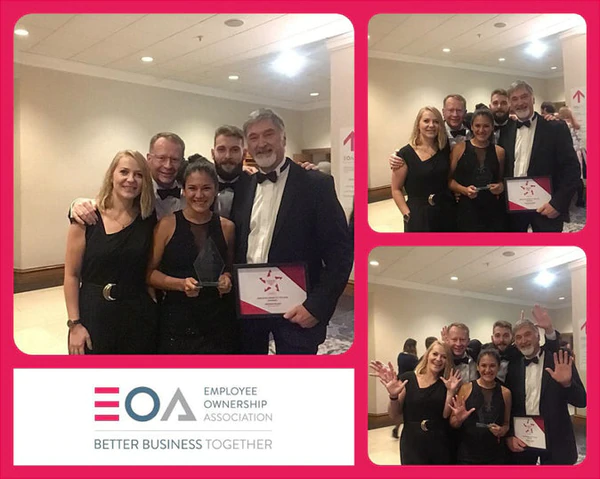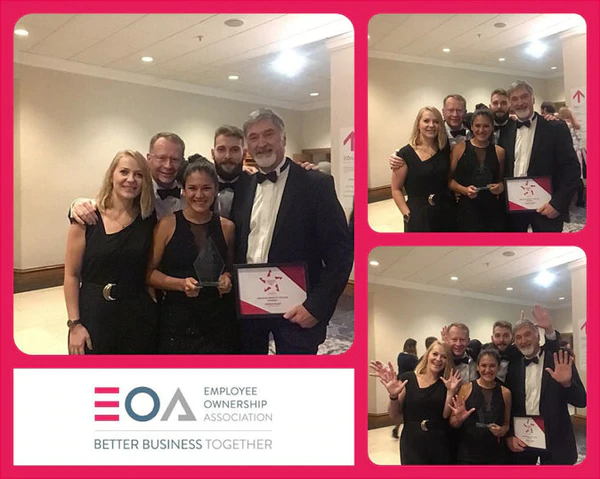 While TENS technology has been available for quite some time, it was nearly 30 years ago when John McLeod, a successful entrepreneur, had the idea to use TENS technology for pain relief during child labor. McLeod saw the immediate benefits of TENS as drug-free pain relief, an alternative to traditional pharmaceutical solutions. This business idea then developed into a successful brand, with TensCare now operating in five different product categories, from aesthetics to incontinence. Over the past five years, TensCare's success has been driven by its employees as an employee-owned (EOA) business. Since its original conception in 1994, TensCare has evolved to become Europe's largest manufacturer and distributor of TENS machines based in Surrey, Epsom.
TensCare currently offers products in several categories, including Pain Management, Physical Therapy, Aesthetics, Incontinence, and Maternity. TensCare's electrotherapy devices can provide muscle rehabilitation for post-injury or traumas and provide pain relief for chronic pain conditions. "The range of products we offer has continued to develop as we design and create more innovative solutions to everyday health problems," explains Wright.
RangeMe becomes a bridge to success
TensCare joined RangeMe in July of 2021. The following steps were simple: they got their brand verified, uploaded their product SKUs, and added their brand story to their RangeMe profile. "The user interface on RangeMe makes it easy to navigate and is simple to understand," says Wright.
When asked about some of his favorite tools, features, and resources available on RangeMe, Wright highlighted the following:
Retailer Submissions. "The ability to apply to retailers when buyers are reviewing specific product categories is awesome! It makes for more effective submissions and helps us target retailers at the best time for our product."
Lead Tracker. "This is a unique feature that helps us stay organized when managing different stages of our sales pipeline."
Industry Insights. "This analysis is an eye-opening tool allowing us to compare our products against the competition in the market."
Catching the eyes of TKMaxx
TensCare connected with TKMaxx during ECRM's 2021 Global Market: Fall Experience, a two-day virtual discovery event where interested buyers connected with suppliers for five-minute video calls. "We met with a U.K. TKMaxx buyer interested in our range of products," tells Wright. "They were immediately excited by the innovation of our products and that they tackled problems which notoriously have limited solutions available – such as period pain, migraine relief, and incontinence."
After leaving a big impression during their pitch, TKMaxx brought TensCare products into their top five U.K. stores, taking on 20 SKUs total. And it doesn't stop there! Some of the largest retailers such as Walmart Marketplace, Lloyds Pharmacy, Sharper Image, Groupon, and Full Beauty Brand have reached out to TensCare on RangeMe.
Obstacles to opportunities
While providing drug-free relief may be highly innovative, the pain consumers face is typically treated by pharmaceuticals. However, the TensCare team found that consumers have been making more conscious choices to adopt products that aren't traditional pharmaceuticals. "We have experienced massive success across global markets and have witnessed the positive impact our products have on people's everyday lives," says Wright.
When it comes to advice for fellow entrepreneurs, Wright emphasizes the importance of understanding your customer and their needs. "You need to make a fast impression, and the best way to do this is by being prepared." Focus on creating the right products, highlight why your brand is the best fit, and understand what buyers want. "Don't be disheartened if it doesn't work out with one retailer, there are hundreds more," Wright concludes.
The TensCare team plans to keep driving innovation within their category. Some of their newest product launches include migraine and period pain relief, improving the appearance of fungal nails, and facial skin rejuvenation. They are currently being onboarded with Walmart Marketplace, one of the largest online retailers in the U.S! Furthermore, they hope to see success with LloydsPharmacy, one of the U.K.'s largest pharmacies.
TensCare was presented with the 2021 Queen's Award for Enterprise: International Trade. This is the most prestigious business award a U.K. company can win.
Suppliers: Set up your digital storefront to manage and fulfill orders from buyers directly from your RangeMe profile.
Buyers: Are you interested in providing innovative pain relief options in the health beauty care industry? Visit TensCare's RangeMe profile here to browse their electro-therapy options.