After growing up in Mexico City, Mexico. Luis Sayrols came to the United States 11 years ago, where he spent most of his career working in magazine publishing. As the print magazine industry slowed down and digital took off, he decided to chase a new career path that reflected his passion for food. By using traditional recipes from abroad and taking out the not-so-healthy ingredients, Sayrols launched Santté Foods and created three lines of cholesterol-free, dairy-free, sugar-free, gluten-free, and soy-free meringue cookies under the Tidbits brand. Read on to learn how Santté Foods makes it possible for anyone to enjoy a sweet treat–or several–by selling products to retailers on RangeMe. 
Making snacking sweet and healthy
Imagine eating as many sweets as you desire while abiding by most dietary or health restrictions. Well, look no further than Santté Food's and their three meringue cookie brands: Sinless Sweets and Black Sheep (their private labels), and Tidbits. Made with all-natural ingredients, Tidbits consists of three product lines including Diabetic, Keto, and Regular with nine flavor options ranging from classics like chocolate to fun flavors like cotton candy. 
When describing the process of perfecting these recipes, Sayrols says, "We started testing formulations, we took the batches to friends and family to taste, and from there we made improvements over and over until we got a product we expected everybody to like in terms of taste and texture."
In just two years of operation, Santté Foods has grown from a team of eight to a team of 42. They currently have 11,000 points of sale, covering the continental U.S., Canada, Europe, Germany, Poland, and Sweden, including retailers HEB, Buc-ee´s, HomeGoods, Marshalls, TJ Maxx, Rite Aid, Costco and Publix. Their products are currently Kosher Certified through Houston Kosher and they have plans to get gluten-free certified in the end of Q2 2022.
Selling directly on RangeMe
Through a friend's recommendation, Sayrols learned about RangeMe and eagerly set up his account for Tidbits in 2019. Since signing up, he finds himself logging in at least once a week to check out what's going on with retail buyers and catch up on industry news and insights. "I know that every month RangeMe is going to open all the windows for me again through their retail submissions and limited sourcing opportunities," says Sayrols. "And showcasing our products on RangeMe has helped me dramatically when it comes to getting in front of the right retailers."
Sayrols recently created a digital storefront for Tidbits from their RangeMe profile where they can sell their products directly to retail buyers. Shortly after partaking in this expanded RangeMe service offering, Freshline Keto Market, a keto-centric grocer located in Menasha, WI, discovered Tidbits and ordered some of their keto-friendly cookies directly from their RangeMe digital storefront to sell in their stores. 
"Fulfilling the purchase order for Freshline Keto Market on RangeMe was very smooth. It didn't cost me anything at all," explains Sayrols. "Once we received the first order, it was pretty straightforward from there. RangeMe made this very easy to navigate."
Building a brand during a pandemic
Business has been tough for many brands throughout the pandemic, especially for newly launched brands like Santté Foods. Sayrols explains that "out of the 24 months we have been in business, 22 of those have been during COVID-19." Yet this hasn't held him back, he perseveres to get his brands where they needed to be. Below are some pieces of advice he would share with someone who is about to launch a brand during, or after, a pandemic:
It's an everyday job. "If you know that you like your product and you believe in it, continue down the road even when it's bumpy. At the end of the day, if you see that people like your product, just know that you're on the right path."
Get in front of the customer. "The year before we got our first retailer customer, we were everywhere. We were in every venue, expo, trade show, anywhere we could go to get our product in front of people to taste it."
Adjust accordingly. "Because of the pandemic, we had to change from sampling our product in-person to going online. We started to send products to influencers to try them out and let their followers know what they think about our brand. This took trial and error because you wouldn't hear back from some influencers, and others would do a wonderful job."
What's ahead in 2022
Santté Foods plans on launching a few new product lines under the health umbrella and will start with healthy chewy cookies in five different flavors, by the end of the year they will be launching some more healthy snacks perfect for on the go.
We all know that snacking is difficult and the guilt that can follow is a major obstacle for many. You've probably also felt that sluggish, heavy feeling you get when you eat too many treats and sweets. Santté Foods offers a solution. For a healthy sweet treat that's packed with delicious flavor, grab a bag of their meringues and "Feel no Guilt"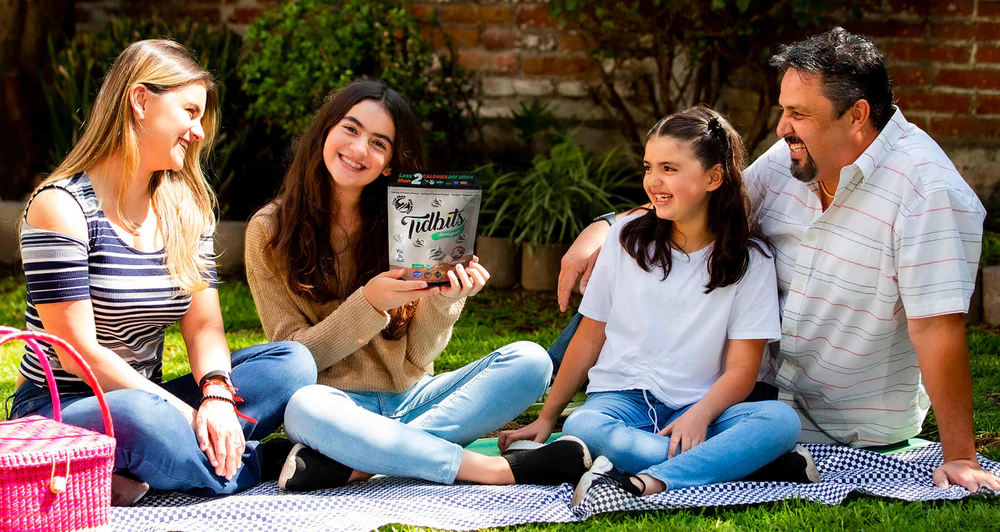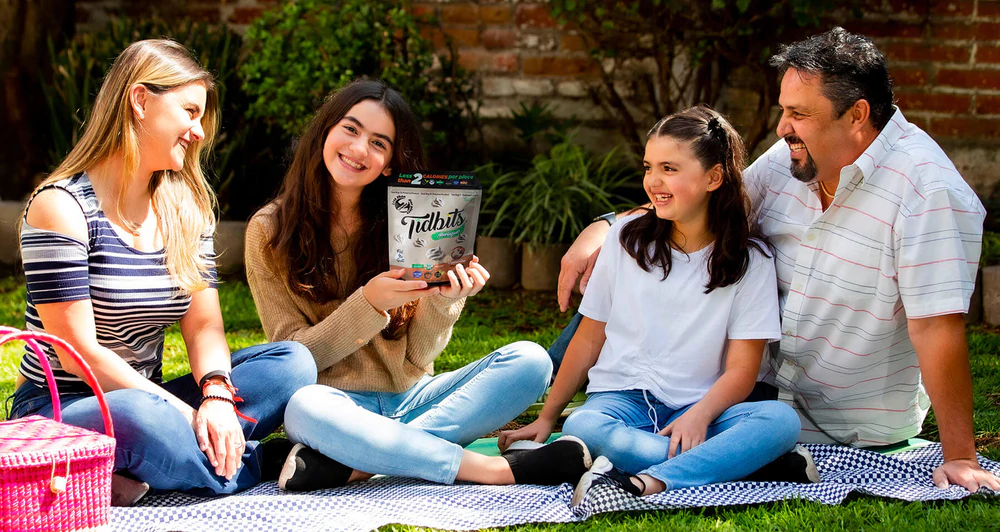 Are you a buyer on RangeMe interested in keto- and diabetic-friendly meringue cookies? Browse their profile and products here.
Buyers: Discover, source, and purchase your product needs through RangeMe.