With hundreds of new food and beverage products launching every day, how do you make sure yours stands out from the crowd and gets the attention of both consumers and retail buyers?
There are many ways to do this, like ensuring your product delivers the best user experience, solves a previously unsolved problem, has eye-catching packaging, is on-trend, or has a compelling and engaging brand story. Another way to stand out and position your brand as a trusted supplier is through third-party certifications.
Unlike creating your own product attribute logo and slapping it on your packaging, obtaining official certifications from respected organizations creates transparency between you and your customers, builds trust, accountability, community engagement, and the opportunity for consumer education. Additionally, there is a compelling sales and marketing story to tell as well; SPINS recently reported that products certified across these categories are all seeing double-digit growth; Non-GMO (10%), Organic (11%), B-Corp (11%), Fair Trade (10%,) and Animal Welfare (19%).   
But with literally hundreds of certifying bodies, how do you choose the right one for your brand? It can be daunting, but we're going to break down some of the most prominent certifications we're seeing across mass, conventional, and natural retailers in the CPG industry so you can make an informed choice for your brand. And luckily, RangeMe has partnered with many of these certifying bodies to make it easier for you to navigate the process! Check out the following 7 certifications bodies that are in-demand by retailers and consumers alike:
1. USDA Certified Organic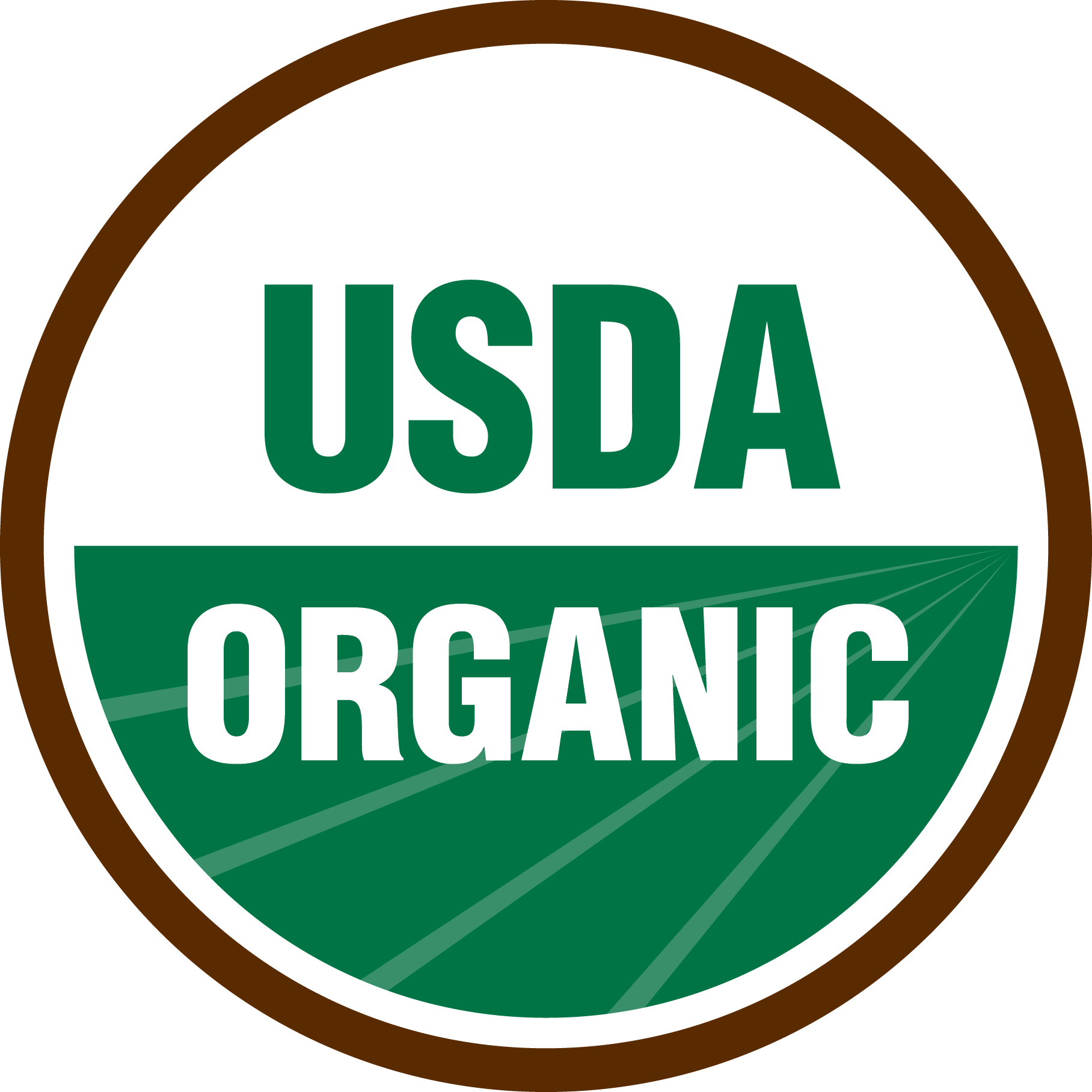 While this is the gold standard of certifications, it's not necessary for all brands or all products. Certain categories are more sensitive to buyer and consumer scrutiny and see a higher lift if certified organic, including fruits and vegetables (frozen, canned, juice), dairy (milk, yogurt), cereal, peanut butter, baby food and kids snacks. Other categories such as desserts, cookies, soft drinks and gourmet cheeses are not as sensitive to having organic certification; this frees up a brand's resources to be used against other sales and marketing efforts. USDA certified organic foods are grown and processed according to federal guidelines addressing, among many factors, soil quality, animal raising practices, pest and weed control, and use of additives. Organic producers rely on natural substances and physical, mechanical, or biologically based farming methods to the fullest extent possible. In order to obtain organic certification, brands must contain no less than 95% certified organic ingredients to carry the seal and must contain no less than 70% certified organic ingredients to state "made with" on the label.
Are you interested in getting USDA certified organic? Connect with our third-party food safety certification provider SCS Global Services here. 
2. Non-GMO Project Verified
The Non-GMO Project has done a great job of marketing to consumers, which has allowed this particular certification to reach a broader (and less natural-dedicated consumer base). Because of this, we've seen large CPG players put this certification on their existing products or create entirely new product offerings that meet this criteria. They're doing this even if the ingredients in their products are not susceptible to being genetically modified because it's become such an effective marketing tactic. Products containing corn, soy, sugar beet, papaya, potato, alfalfa and dairy are seen as high priority products for non-GMO certification because of the widespread use of genetic modification. Retailers are getting behind non-GMO in a big way and some even have future initiatives to be completely GMO free across all their product offerings within the next five years. The Non-GMO Project Verified mark assures consumers that the product has been evaluated for compliance with the Non-GMO Standard. The verification mark does not state that a product is "GMO Free," and it does not state that the product is safer, better or healthier. It simply states the product is compliant with the Non-GMO Project Standard. It's also important to note that Certified Organic is always non-GMO.
Interested in learning more about the Non-GMO Project and their non-GMO certification? Reach out to them in RangeMe Services here.      
3. Fair Trade USA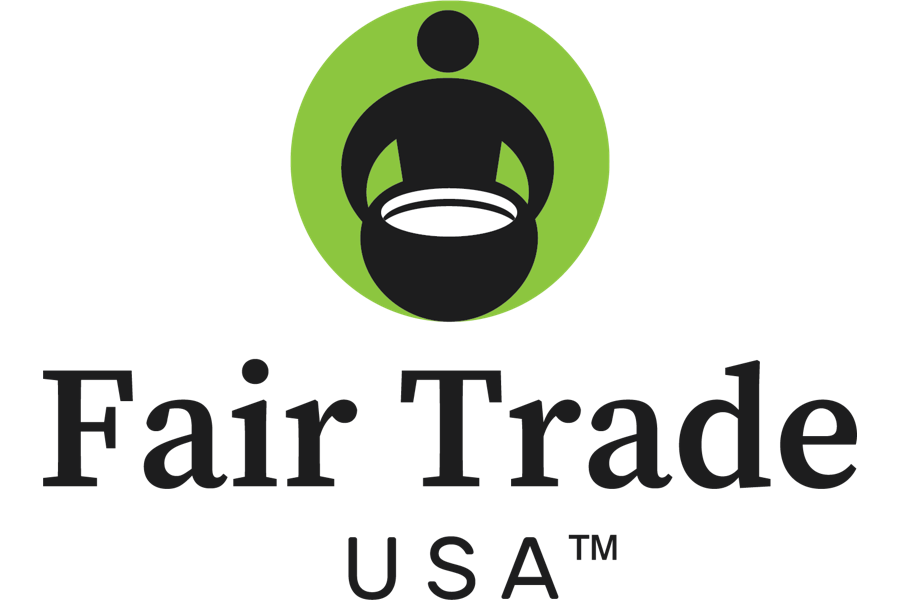 The Fair Trade certification gives you the opportunity to show your commitment to sourcing ingredients from developing countries in a way that helps farmers and producers achieve sustainable and equitable trade relationships, both from a cost perspective and in ensuring more ethical and better working conditions for the laborers. Fair Trade certification is not an option for ingredients grown and sourced in the U.S. but is highly important on crops like coffee, chocolate (cacao), sugar, bananas and vanilla. Like organic and non-GMO, you have several certifying bodies to choose from for fair trade, including: Fair for Life, Fairtrade America/International and Fair Trade USA.  The minimum total fair trade content is 20%, but many companies go above and beyond that. Fair Trade USA has a couple of certification options: Fair Trade Certified (FTC) and Fair Trade Certified Ingredient (FTCI). A product may only carry the FTC seal if the product is 100% fair trade. However, a product may carry the FTCI seal if that ingredient makes up 20%or more of the product. Fair Trade USA has raised concern with natural retailers by permitting "Natural Balance" which allows for the mixing of fair trade and non-fair trade ingredients within the supply chain.    
Do you think your products are qualified to be fair trade certified? Visit RangeMe Services to connect with Fair Trade USA and Fairtrade America. 
4. Regenerative Organic Certified

Regenerative agriculture is referring to holistic farming and land management practices that build soil health, crop resilience and nutrient density, create safer water runoff and increase the biodiversity of the land. Regenerative Organic Certified (ROC) has very few participating products or brands. This is partly due to the fact that it's one of the newest certifications in this area (available since 2018) and because it hasn't reached mainstream consumer awareness yet. Thanks to initiatives like the Netflix documentary, Kiss The Ground, which launched last year, visibility of regenerative agriculture is building and this is a certification to watch.
5. Certified B-Corporation 
B Corp certification is the only certification that measures a company's entire social and environmental performance. The B Impact Assessment evaluates how your company's operations and business model impacts your workers, community, environment, and customers. Consumer-facing campaigns have been driven largely by a few key certified companies like Athleta, Patagonia and New Belgium. Danone was one of the early grocery CPG brands to obtain certification but other brands, like Garden of Life/Nestle have followed suit. Many smaller, mission-based companies choose to obtain B Corp certification because they are already practicing the principles of the certifying requirements. Data shows B-Corp brands are growing thanks to the certification.
6. Minority Business Enterprise (MBE Certified)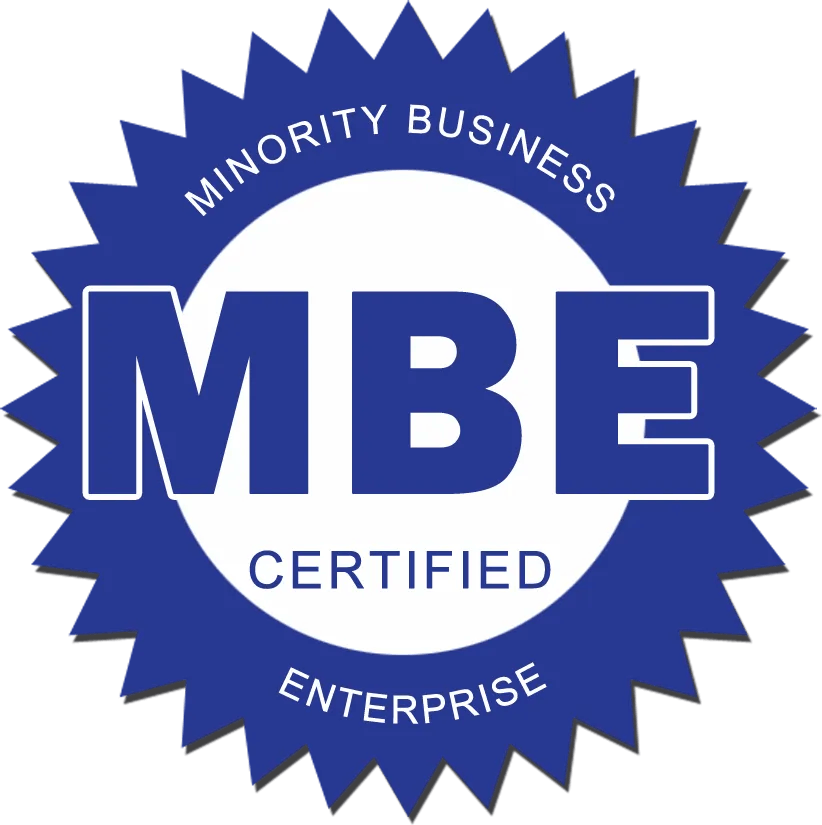 Over the last year, there has been a spike in sales for minority-owned brands and the birth or expansion of organizations created to support minority businesses, like J.E.D.I Collaborative and Project Potluck. The official MBE certification requires a business to be at least 51% minority-owned, managed, and controlled. National Minority Supplier Development Council defines a minority group member as an individual who is at least 25% Asian-Indian, Asian-Pacific, Black, Hispanic, or Native American. Minority eligibility is established through a combination of document reviews, screenings, interviews, and site visits.
7. Women's Business Enterprise National Council (WBENC Certified)
The WBENC certification validates that a business is at least 51% owned, controlled, operated, and managed by a woman or women. This means one or more women must have unrestricted control of the business, a demonstrated management of day-to-day operations, and a proportionate investment of capital or expertise. To become certified, business owners undergo a thorough vetting process, including a review of business documentation and a site visit. There are benefits to both Minority Business Enterprise and Women's Business Enterprise National Council certifications, including: access to targeted funding from businesses and government agencies, access to networking events, procurement opportunities, mentoring, executive education, and capacity development programs, community support from other like-minded professionals, placement and/or program discounts from retailers, and visibility to shoppers and retail buyers.
Do you want to learn more about getting your business WBENC certified? Find them on RangeMe Services here.
It's important to pick the certifications that hold true to the values of your company and are necessary for the categories you play in. To do this effectively, you will want to evaluate the category norms and understand which certifications are foundational to your category, which ones are driving growth and which ones are unnecessary. These certifications can be leveraged to help improve sales and retail distribution, but, and this is a big but, only when they are genuinely a part of your brand ethos. Otherwise, it's just marketing fluff, and buyers will see right through that. There are an endless list of certifications brands can apply for, and for brands with supplements or personal care products, you might be interested in Leaping Bunny, EWG Verified, GRAS, NSF and GMP.
If you're still confused about what direction to take and what certifications, if any, make sense for your brand, we'd love to chat. We can help you choose the right ones for you and craft the perfect selling story to build greater sales success. Check out our author bio to learn how to get in touch.