The mall is now digital, global and social – and it's changing how brands market their products. Soaring e-commerce adoption has driven consumer packaged goods (CPG) suppliers to embrace digital marketing to connect with consumers around the clock and around the world to fuel sales.

Meanwhile, social media platforms want in on the e-commerce action. These platforms are growing as destinations for social shopping, which marries social media and online shopping, due to their tech prowess and massive user bases. Let's see how the rise in social shopping shapes how brands reach always-on shoppers.
Online shopping gets social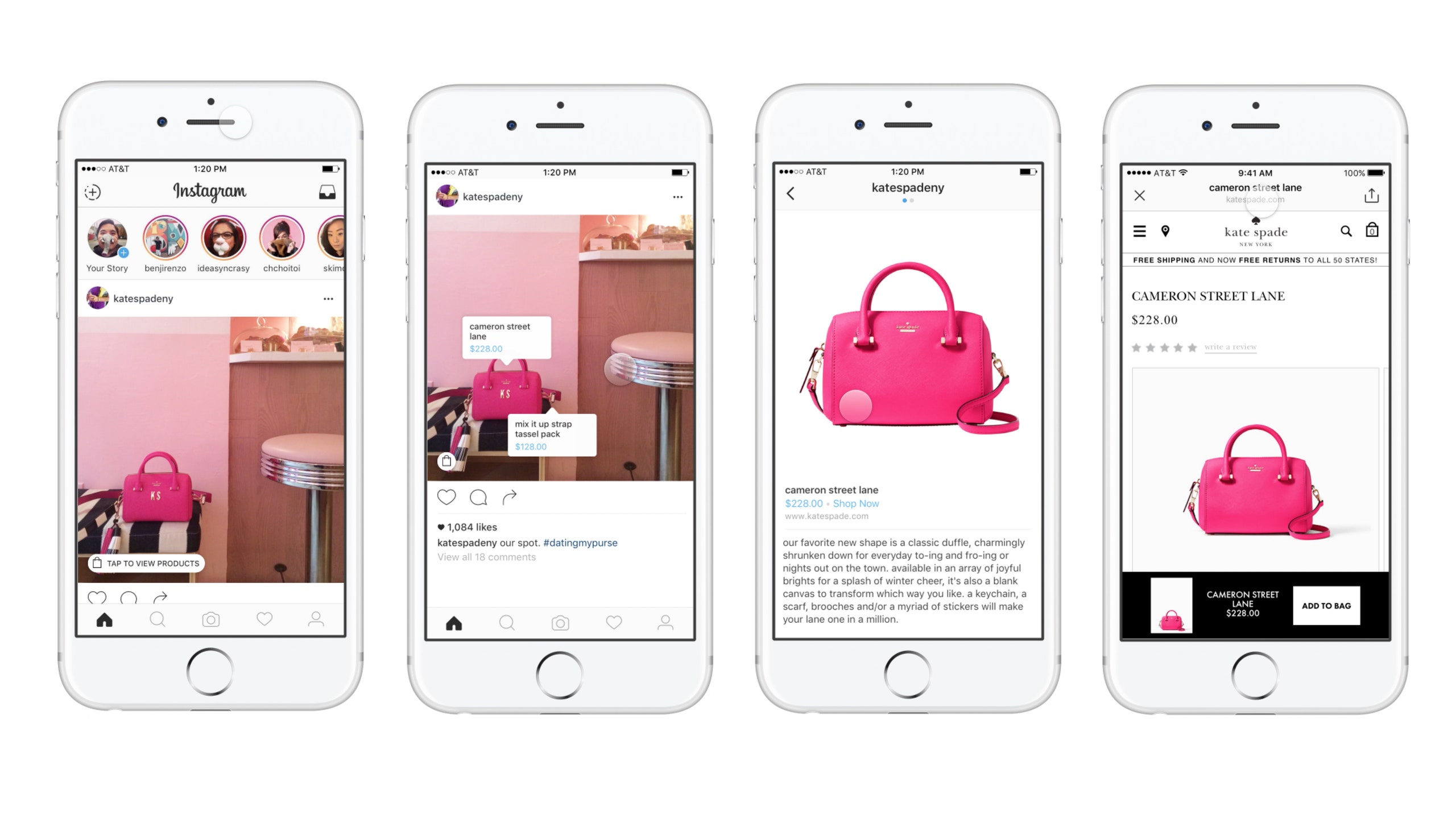 Worldwide, the average consumer between the ages of 16 and 64 spends 145 minutes per day on social media. 1 Daily time spent on social networking by internet users worldwide from 2012 to 2020. Statista. January 2021. Today, the experience is filled with ads. Digital advertising is surging, as consumers' media consumption and product consumption habits migrate to online.
A recent survey found 72% of respondents are more influenced to shop via social media now compared to a year ago. Also, they would rather buy from social media than a physical store for beauty products (89% vs 35%, respectively) and health and wellness products (42% vs 24%). 2 Berthiaume, Dan. Survey: Social shopping soars during pandemic. Chain Store Age. July 14, 2021.

Younger consumers are igniting the social media shopping trend, as 58% of Millennials and half of Gen Z consumers say social media is an important information source for their purchase decisions (vs 12% of Baby Boomers). 3 Glasheen, Jasmine. Why Legacy Retailers Are Moving to TikTok and Other Video Tools. The Robin Report. August 10, 2021.

This year, U.S. social commerce sales rose 35.8% to $36.62 billion, up from $26.97 billion in 2020 and $19.42 billion in 2019. Experts predict social commerce sales will reach $79.64 billion by 2025. 4 Monteros, Maria. E-commerce skyrocketed during the pandemic. Now Instagram, Facebook and Snapchat want in. Retail Dive. July 29, 2021.
Digital advertising boom time
As always-on shopping grows, more CPG brands are modernizing their marketing with digital advertising on platforms where consumers already spend their time. Digital ads help brands target their ideal customers and amplify their reach to drive online sales.
More retailers are adding digital advertising as a business-to-business (B2B) service for brand advertisers. Digital ads help retailers attract more online traffic by a variety of brands and diverse consumers. Ads can also yield data insights on consumer trends that can keep retailers' assortments stay in-demand.

Consumers also win, as digital ads give them greater product choice on the endless aisle. And as brands vie for consumers' attention, their advertising is more likely to entertain, inform, and inspire online shoppers.
Where brands allocate ad dollars to capture consumer attention
Digital touchpoints where CPG brands connect to consumers with ads span social media platforms (like Facebook, Instagram, Snapchat, and TikTok), retailer advertising platforms (like Amazon, Target, and Walmart), search engines like Google, and supply chain partners like Instacart.

Let's look at some retail and social media leaders whose advertising helps brands to "always be selling" to always-on shoppers.

Amazon:
Many brands seek a presence on Amazon, as global consumers head to the e-commerce leader to search for products and shoppers will spend an estimated $578 billion there this year. 6 Soper, Spencer. Amazon Advertising Rates Soar in Pandemic-Fueled Surge. Bloomberg. June 9, 2021. A recent survey found 88% of respondents used Amazon Advertising to drive growth in their e-commerce business—up 21% from 2019. 7 Altersohn, Andrew. 5 Amazon advertising trends you need to know. Digital Commerce 360. June 11, 2021. Amazon generated $22.4 billion in ad revenue within 12 months, up 65% year-over-year, as reported in May. 8 Graham, Megan. Amazon's ad revenue is now twice as big as Snap, Twitter, Roku and Pinterest combined. CNBC. May 25, 2021. Its share of the U.S. digital ad market (10.3%) trails only Google (28.9%) and Facebook (25.2%).
E-commerce advertising, including search ads and display ads, accounts for 89% of Amazon's ad business. This year, Amazon will represent an impressive 76% of the nearly $24 billion e-commerce channel ad market. 10 Amazon's share of the US digital ad market surpassed 10% in 2020. Insider Intelligence eMarketer. April 6, 2021.
Walmart:
Earlier this year, Walmart made major moves to stay competitive as the digital advertising market heats up. The iconic retailer changed its media business name to Walmart Connect to attract brand advertisers that want access to its 150 million weekly omnichannel customers. 11 Cheng, Andria. Why Walmart Wants A Bigger Slice Of The Digital Ad Market. Forbes. February 5, 2021. Walmart also bought ad-tech company Thunder to launch a self-service tool that helps advertisers make and buy display ads to target diverse consumers on its properties. 12 Patel, Sahil and Alexandra Bruell. Walmart Buys Ad Tech to Chase Small-Business Advertisers. The Wall Street Journal. February 4, 2021. These moves are likely to strengthen Walmart's marketing momentum. In the second quarter, Walmart's U.S. advertising sales rose by 95% and the number of active advertisers rose more than 175%. 13 Bishop, Todd. Walmart takes another page from Amazon, reports 95% increase in U.S. advertising sales. GeekWire. August 17, 2021.
Instagram:
This highly visual social media platform, owned by Facebook, has made scrolling the new shopping.
Instagram has attracted more than 1 billion users worldwide, and 62% of them fall between the ages of 18 and 34. 14 Newberry, Christina. 44 Instagram Stats That Matter to Marketers in 2021. Hootsuite. January 6, 2021. ,15 Distribution of Instagram users worldwide as of July 2021, by age and gender. Statista. July 2021. Slightly over half (51%) of consumers surveyed said the content on their Facebook and Instagram feeds resulted in a purchase. 16 Monteros, Maria. NPD: 51% of Facebook and Instagram users bought products while scrolling. Retail Dive. June 23, 2021. Instagram introduced its Shops feature, an in-app online store that lets businesses customize their shop's look. 17 Monteros, Maria. E-commerce skyrocketed during the pandemic. Now Instagram, Facebook and Snapchat want in. Retail Dive. July 29, 2021. Last year, the platform added shopping features to short videos through its Reels platform and live streams through IGTV to turn the platform's users into consumers. 18 Hiken, Asa. Instagram tests ads in Shop tab, further building out e-commerce potential. Retail Dive. Aug. 13, 2021. To grow its e-commerce business, Instagram just began testing digital ads in its Shop tab featuring select U.S. brands. 19 Hiken, Asa. Instagram tests ads in Shop tab, further building out e-commerce potential. Retail Dive. Aug. 13, 2021.
TikTok:
With its consumable short video format, TikTok is the first non-Facebook mobile app to exceed 3 billion downloads globally. 20 Hodge, Rae. TikTok hits 3 billion downloads. CNET. July 14, 2021. TikTok users spend an average of 858 minutes on the app each month. 21 Glasheen, Jasmine. Why Legacy Retailers Are Moving to TikTok and Other Video Tools. The Robin Report. August 10, 2021. In the U.S., 62% of TikTok users are between the age of 10 and 29. Overall, TikTok has attracted nearly 66 million users in the U.S., and approximately 9 million each in France, Germany, and the U.K. 22 Iqbal, Mansoor. TikTok Revenue and Usage Statistics (2021). Business of Apps. August 4, 2021. To capitalize on its popularity and the trendy hashtag #TikTokMadeMeBuyIt, TikTok plans to add self-service advertising, partnerships with influencers and in-app brand catalogues to engage its 1 billion monthly active users. 23 Maguire, Lucy. TikTok e-commerce is coming for hyper-engaged Gen Z. Vogue Business. February 8, 2021. In addition, TikTok is selling its most valuable advertising real estate – a takeover of its home page – for more than $2 million in the U.S. on a holiday in the fourth quarter. 24 Bloomberg News. TikTok charges up to $2 million a day for top advertising spots. Digital Commerce 360. June 11, 2021.

To get great products in front of always-on shoppers, more CPG brands are embracing digital ads to boost brand reach and e-commerce growth by always being ready to sell.
Does your company use or plan to use digital advertising?